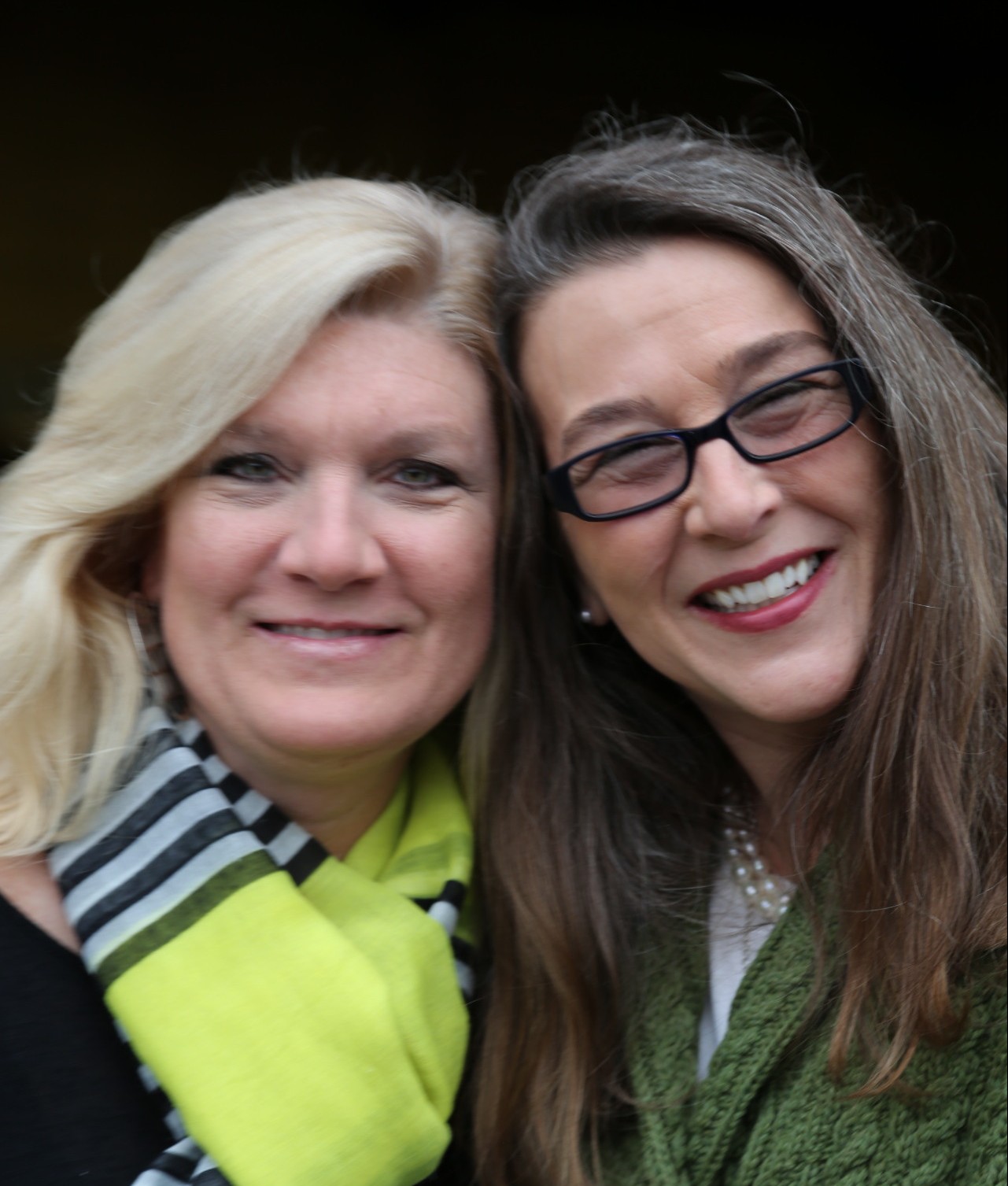 Our Story....
---
Carolina Imports opened in June 2003 in Columbia, SC, as an importer and retailer of furniture and home accessories. Carolina Imports currently occupies 8,000 sq. ft. of warehouse space at at 2965 North Main St. It's about 1 1/2 blocks past where River Drive comes into North Main and is next door to Classical Glass. The building is called the Trestle Building as it is just before where the railroad trestle crosses over. Most of our furniture is handmade from plantation grown mahogany, recycled teak or plantation grown teak, oak, elm, or pine. Carolina Imports also sells lamps, prints, pottery, porcelain, indoor/outdoor rugs made from recycled plastic, and various other home accessory items.
Carolina Imports has a loyal following of customers, over 10,000 on our mailing list, who return over and over because of our low prices, unique goods, and quality merchandise. We are so proud of our customers, who come from all over NC, SC, and Georgia. We are proud that we are on "the tour" for visitors to Columbia, who go to the Zoo, the Museum, and to Carolina Imports, although not necessarily in that order. We are pleased to say thank you to all of our customers for making us a part of your life and home.
Our sales staff does not work on commission, and they will not pester you to purchase goods. The staff is available to assist you. Our staff has been known to babysit children and pets while parents shop. Our staff believes in the old adage that the customer is always right and should always be treated with the utmost respect. We sell directly from our floor. We can special order pieces in specific colors, but special orders generally take a minimum of 3 months and require a deposit.
We are so sorry, but we are unable to ship. We have tried over and over to find a cost effective means of shipping, but have not been successful. We do use local delivery contractors and pay $35 of their charges.Carolina Imports is open 4 days per week only: Thursday, Friday, Saturday from 10:00 to 6:00 and on Sunday from 1:00 to 6:00. We are closed on Monday, Tuesday, and Wednesday.We recycle as much as possible and are proud to have a green business award from the City of Columbia.
Carolina Imports is owned and managed by Eva Bradley.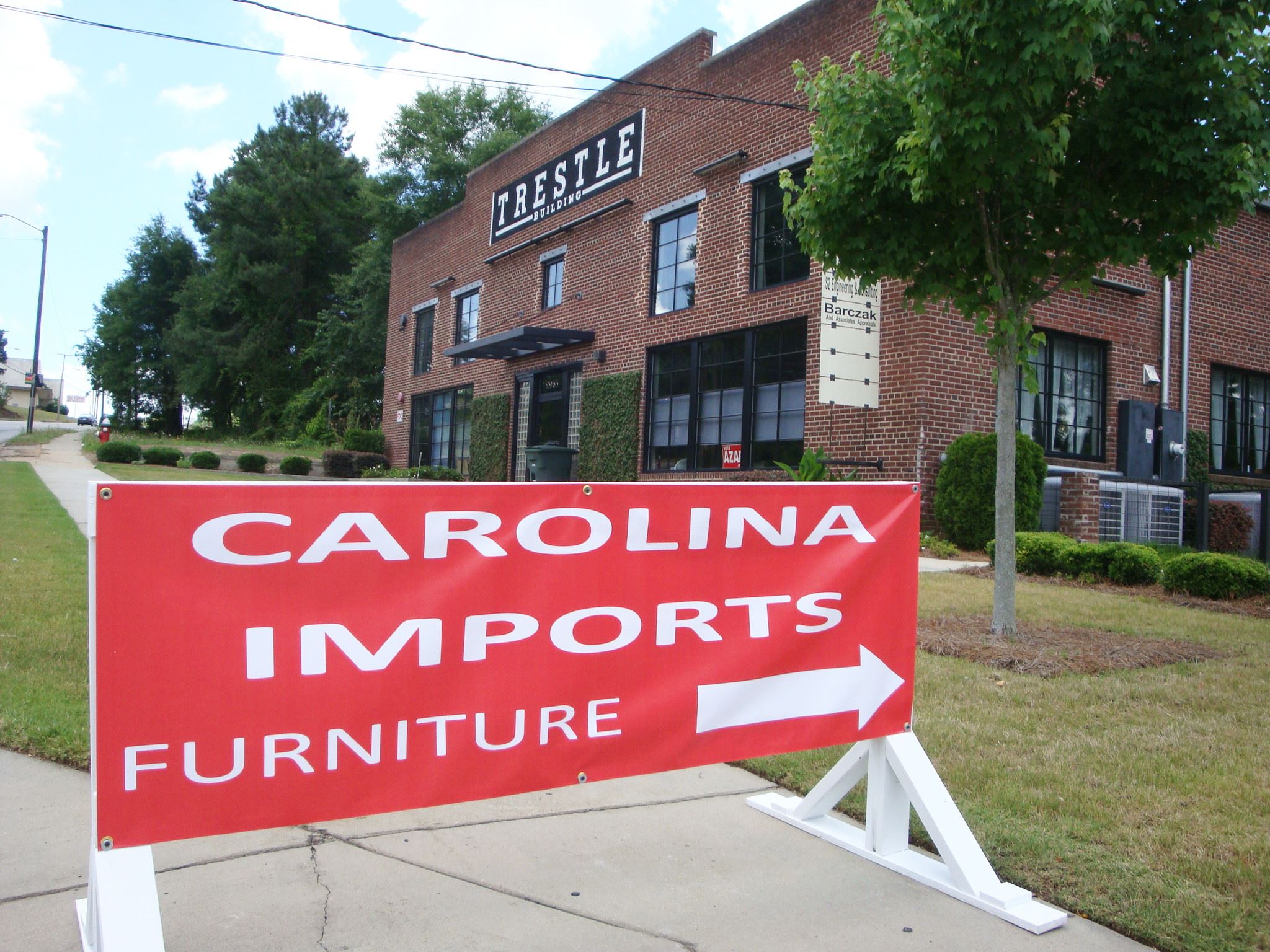 What Our Customers Are Saying About Us......
---
Went in to look around and found my new favorite one stop shop for the home. The prices are very good for the quality and craftsmanship of the pieces. Their clearance section was amazing and I walked away with a few great pieces.

I have shopped at Carolina Imports at the current Main street location and at their old location in the Vista. I have had great experiences and purchased several things over the past 4 years. I have been very please with price and quality. Sales people are very helpful without being overbearing.

Love this place, and these people! Excellent selection and there's always something new!

Thank you for such an amazing experience we love everything we purchased!!

Absolutely the best for high end - unique items - I love everything they have in their store

Absolutely looking forward to my next shopping adventure at Carolina Imports! I know there will be no shortage of lovely things to purchase! They have a wonderful selection of quality items. The bathroom vanity we purchased looked great in our powder room. We're very happy with our other purchases as well. A big thank you to the owners for staying late and helping us Sunday afternoon. Great, friendly service and advice that was very much appreciated! Thanks again, Carolina Imports, for a delightful shopping experience!

My new favorite store to shop! So many excellent finds that you need to show up with a trailer to haul it all home. Prices are excellent, so no worries there! Everyone here is friendly and helpful. Ordered my Bramble furniture by phone and picked it up later. There is a wealth of design knowledge in the owners, so they are very helpful. Best kept secret in South Carolina!

WOW! My first visit. Had no idea this place was here and such great furnishings. A hidden gem!

We love this place this is like paradise the prices are unbelievable great customer service Eva and Randy the two sweetest people ever myself and wanda love it its like shopping at Toys R US will definitely tell people about Carolina Imports :)

Amazing quality and selection. Just got in new furniture at fantastic prices. Country French design, lamps, oil paintings and rugs.

My go to place for furniture and accessories! The staff is amazing - very friendly, attentive and helpful. The inventory is always changing, so I can always find something new. Prices are very reasonable and items are high quality. I have been very pleased with all of my purchases including lamps, wall art, decorative pieces and large furniture items.

Absolutely my new favorite furniture store! I had been searching for a entryway table for months, and on my first visit there I found just what I was looking for and the price was great!

Absolutely the best place to get any new furniture!!!!! I have purchased my dining room table and chairs,along with a new bench!!!!! I highly recommend that you give them a chance before you buy anywhere else!!!!

My daughter talked me into going in for a look today. I like modern decor so I thought I wouldn't like anything. Boy, was I wrong. I was blown away. They have gorgeous furniture, lamps, art, and much more. We bought two paintings and I can't wait to come back and buy some ceramic lamps.

Carolina Imports has the cutest furniture ever! We have several pieces from there from our chairs to decorative pieces to the most beautiful tobacco basket! We love the customer service there!

Beautiful painted wood furniture. We have bedroom, entryway, and kitchen furniture from Carolina Imports. Excellent quality and very good prices! You won't be disappointed!

Was just in today. Beautiful new items and wonderful customer service!!

I love this store! Bought a new dresser there today! Thanks for your help Kim.

Great customer service!!!! we can't wait to get our furniture in our new home!! We will certainly be back and send referrals!! pics of our new pieces to come soon! thank you!

Thanks for all the help today! Happy with my purchases!!

We discovered Carolina Imports as soon as we moved to the Columbia area. The prices here are great and they have items and finishes hard to find at other stores in this area. They have a great selection in stock. Ordering is available as well, but it does take a very long time to receive items (mine took about four months). However, I loved these pieces so much that they were worth the wait. Definitely worth checking out if you are looking for furniture!

Great lamps for every room in my house. Thanks Eva!!

Got a great deal on a armoire and hutch!! Love this place